Mobilization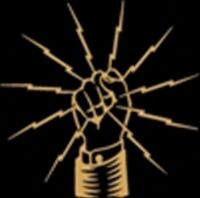 Growing Our Union, ONE Worker At A Time
Please Download the files and take part in our survival.
Dear Proud IBEW Member,
Built on the principles of family, fairness, justice and equality, the IBEW reflects the fact that union members enjoy superior wages and benefits for their abilities. For these reasons, the IBEW as an organization is dedicated to advancing the legacy of our founders: joining North America's electrical workers in a common organization to make a better life for ALL.
As members, we are obligated by conscience to reach out to our friends, family members, neighbors and others to offer them a better life. We must make it our highest priority to talk to our unorganized friends and show them the benefits of the IBEW.
Download:

PO1_Contact_Card__Power_of_One[1].pdf ,

power of 1.pdf
Weingarten Rights
The rights of unionized employees to have present a union representative during investigatory interviews were announced by the U.S. Supreme Court in a 1975 case (NLRB vs. Weingarten, Inc. 420 U.S. 251, 88 LRRM 2689). These rights have become known as the Weingarten rights.
Employees have Weingarten rights only during investigatory interviews. An investigatory interview occurs when a supervisor questions an employee to obtain information which could be used as a basis for discipline or asks an employee to defend his or her conduct.
If an employee has a reasonable belief that discipline or other adverse consequences may result from what he or she says, the employee has the right to request union representation. Management is not required to inform the employee of his/her Weingarten rights; it is the employees responsibility to know and request.
When the employee makes the request for a union representative to be present management has three options:
(I) it can stop questioning until the representative arrives.
(2) it can call off the interview or,
(3) it can tell the employee that it will call off the interview unless the employee voluntarily gives up his/her rights to a union representative (an option the emplovee should always refuse.)
Employers will often assert that the only role of a union representative in an investigatory interview is to observe the discussion. The Supreme Court, however, clearly acknowledges a representative's right to assist and counsel workers during the interview.
The Supreme Court has also ruled that during an investigatory interview management must inform the union representative of the subject of the interrogation. The representative must also be allowed to speak privately with the employee before the interview. During the questioning, the representative can interrupt to clarify a question or to object to confusing or intimidating tactics.
While the interview is in progress the representative can not tell the employee what to say but he may advise them on how to answer a question. At the end of the interview the union representative can add information to support the employee's case.
IF YOU ARE CALLED INTO A MEETING BY ANY COMPANY MANAGER OR CORPORATE SECURITY, BE SURE TO ASK.....If this discussion could in any way lead to my being disciplined or terminated, or affect my personal working conditions, I respectfully request that my Union Representative, Officer, or Steward be present at the meeting. Without representation, I choose not to answer any questions.
Portrait of A Scab
"Portrait of A Scab"
by Jack London
After God had finished the Rattlesnake, the Toad, and the Vampire, he had some awful substance left with which he made a Scab.
A Scab is a two-legged animal with a corkscrew soul, a water logged brain and a combination backbone of jelly and glue. Where others have hearts, he carries a tumor of rotten principles.
When a scab comes down the street, men turn their backs, angels weep in Heaven and the Devil shuts the gates of Hell to keep him out.
No man has a right to scab as long as there is a pool of water to drown his carcass in, or a rope long enough to hang his body with. Judas Iscariot was a gentleman compared with a scab. For betraying his master, he had character enough to hang himself. A scab has not.
Esau sold his birthright for a mess of pottage. Judas sold his savior for thirty pieces of silver. Benedict Arnold sold his country for a promise of a commission in the British Army. The modern strikebreaker sells his birthright, his country, his wife, his children, and his fellowmen for an unfulfilled promise from his employer, trust or corporation.
Esau was a traitor to himself; Judas was a traitor to God; Benedict Arnold was a traitor to his country. A Scab is a traitor to his God, his country, his wife, his family and his class.
Page Last Updated: Apr 27, 2011 (12:46:00)