2325 GOLF OUTING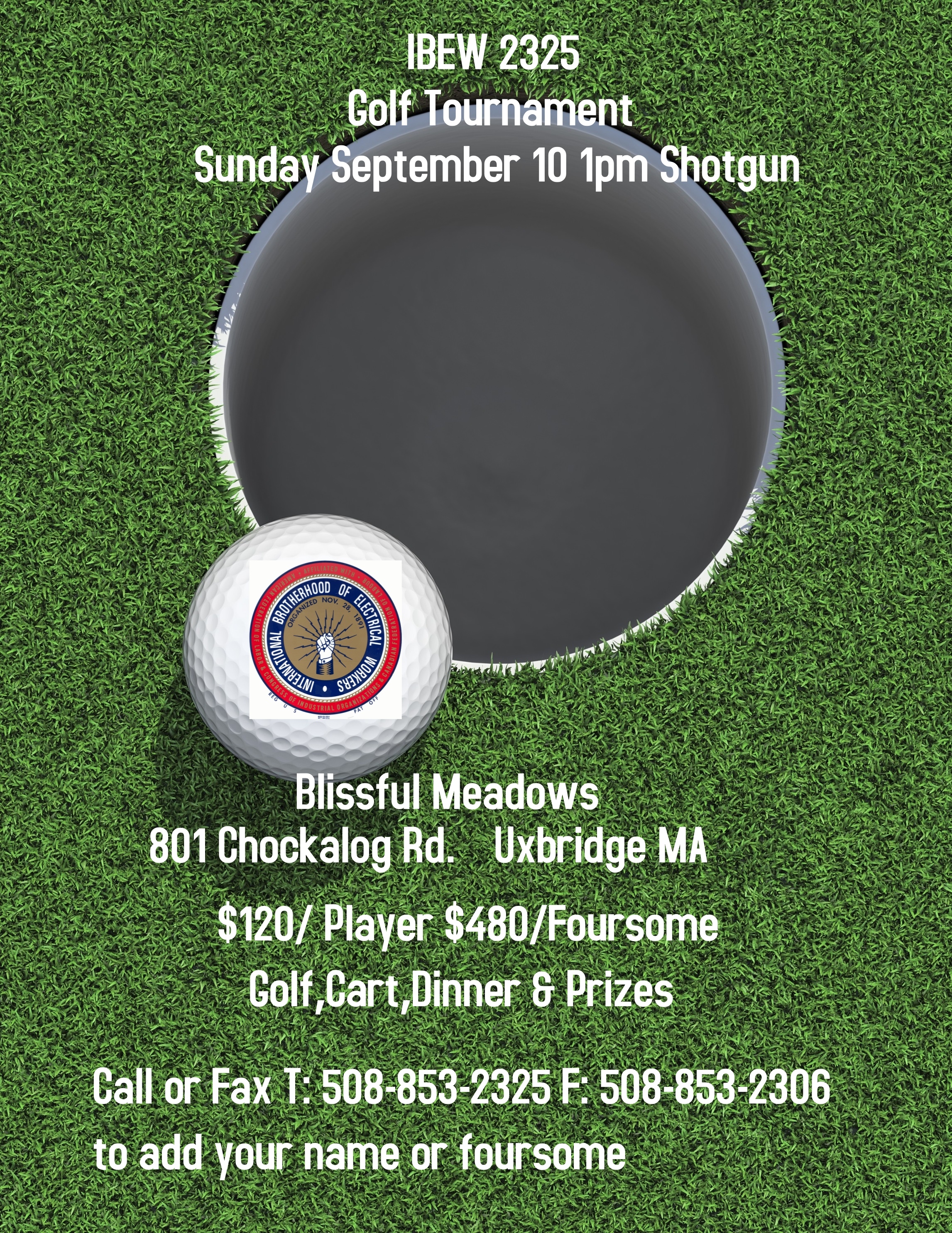 July Report: 7/25/17
The company has notified the Union that members who are potential award candidates in the AET and EI bids have been notified and will be tested. Awards for these bids cannot be annouinced until testing has been completed. This same thing will be true of the FCSA bids that will close this week. Members will have to be tested in order of seniority to be awarded these bids. When testing has finished in all of this bids they will be awarded and we will update this tape.
The company has made the decision to keep the clocks open and accept as much work as possible. This does not mean that we work any differently. Always work safe and do a quality job. All local plant language stayed the same this contract. The company has limits on forced overtime that has not changed. Again work safely..
All members should have received their 2.5% wage increase the last week of June. This increase was negotiated during the last round of bargaining. Any member currently out on disability benefits will receive the increase when they return to full duty. If you have any questions or issues concerning this increase then please notify this office.
SST's who were awarded OPT positions in the force rearrangement canvass have begun line training. There are 25 total SST's in New England that need to be trained and this training will be staggered. The first round of training is taking place now. Members should be notified by their managers for the next group of trainees. Any questions please call this office.
IBEW Local 2325 will be hosting its annual golf outing on Sunday September 10th @ 1pm at Blissful Meadows Country Club in Uxbridge. There will be a BBQ dinner, awards and prizes. The price is $120 per person and all are welcome. Please call the Union hall to register.
There will be summer camp reimbursement for 2017. It will be $200 total for each child. All work and family information can be found @ newenglandworkandfamily.com. Any questions please call the New England Work and Family group @ 978-632-3275.
IBEW System Council T-6

2015-2016 Final Bargaining Report

May 30, 2016

After 48 Days on Strike 39,000 Members of the IBEW and CWA have a Tentative Agreement.
The Members within the IBEW SCT-6 Council took to the streets in order to force Verizon to negotiate a fair contract. Without your efforts and sacrifice we would not have achieved our goal. Nearly 11 months of negotiations have concluded in securing good jobs, wages, and benefits until August 3, 2019.

We have emerged from an ideological war with a corporation that believed that this was their opportunity to break the Union. The exact opposite happened. The Membership who took part in the Strike of Verizon in 2016 did not waiver. When faced with no pay - we stood tall. When faced with the elimination of our medical coverage the company thought that would be a crushing blow; believing we'd fall apart. When that didn't happen the Verizon brass realized that they had severely underestimated our Solidarity.
Strikes are not only for the immediate situation they are also to measure if those who currently do the work are employees first or if they are Union Members first. That question has been asked and answered.

This Membership has indeed earned the respect of the Labor movement. When times of difficulty arise it affords an opportunity for people to distinguish themselves. For character is not built. It is revealed. Only when placed in the midst of a dire situation will we discover what is within ourselves and each other. When we went on Strike April 13, 2016 there was a great amount of uncertainty as to how long the Strike would last. But what became apparent immediately, in a very public forum, was the fact that the Members of the IBEW and CWA were prepared. Prepared to fight for a fair contract. We stepped on the gas pedal from day one and never relented. Great, Great Job!!

Thank you to every Member on the picket lines. Thank you to every picket Captain for keeping your line strong. And thank you to every member of the IBEW Bargaining Committee.

Taking pride in the "I" or "Me" of things is sacrilege; being proud of the "us" and "we" of things is what gives commonality....And that Brothers and Sisters is what achieves Solidarity.
In Solidarity,
Myles J. Calvey Business Manager Local 2222
Rita Sweeney Business Manger Local 2313
Steve Soule Business Manager Local 2320
Craig Fields Business Manager Local 2321
Eric Hetrick Business Manager Local 2322
Steven Murphy Business Manager Local 2323
John Rowley Sr. Business Manager Local 2324
David Keating Business Manager Local 2325
Peter McGlaughlin Business Manager Local 2327
Highlights of 2016 Tentative Agreement
Duration – Contract expires on August 3, 2019
Wages – Effective Date at Ratification
| | |
| --- | --- |
| Effective Date | |
| The first Sunday after the Effective Date | 3% increase applied to all steps of the basic wage schedule |
| The first Sunday following the first annual anniversary of the Effective Date | 2.50% increase applied to all steps of the basic wage schedule |
| The first Sunday following the second annual anniversary of the Effective Date | 2.50% increase applied to all steps of the basic wage schedule |
| The first Sunday following the third annual anniversary of the Effective Date | 2.50% increase applied to all steps of the basic wage schedule |
3) Ratification Bonus- A one-time, single Ratification Bonus payment of $1,000 will be paid within thirty (30) days after ratification.
Pension Band Increases

-
| | |
| --- | --- |
| Pension Band Effective Date | Percentage Increase |
| Ninety (90) Days After Ratification ("Pension Increase Date") | 1% |
| First Anniversary of Pension Increase Date | 1% |
| Second Anniversary of Pension Increase Date | 1% |
Health Care Reimbursement Card - $250 –

to be issued in September 2016. All Health Care Reimbursement funds MUST be used by December 31, 2108.
Job Security –

No Changes.
CPS Award -

Minimum $700 payable in 2017, 2018, 2019
401(k) Plan Changes –

Within 90 days of effective date -Employees contributions level increased from 16% to 25%
Local Contract Language –

No Changes.
TO MAKE DONATIONS TO ASSIST STRIKING WORKERS PLEASE DONATE @https://www.gofundme.com/UnityNewEngland
Any member not receiving their paycheck or paystub on Friday can file a complaint with the Attorney General
Click on this web address:
https://www.eform.ago.state.ma.us/ago_eforms/forms/npwc_ecomplaint.action
and fill out the complaint form.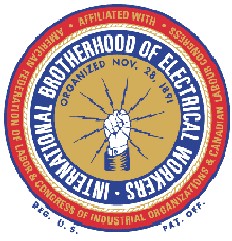 WHY WE WEAR "RED"
It has been a custom since 1989 for the members of the IBEW/CWA to show their solidarity by wearing red on Thursdays, but why and where did this day of red begin?
Well for one, it represents the color of blood that was lost in the strife to gain fair and equal rights for workers throughout the years. The day of red is also in remembrance of Gerry Horgan, CWA's chief steward for Westchester County who died as a result of being struck by a car driven by the daughter of a second line manager as he worked a picket line in August 1989.
The red shirt brings together all of the IBEW/CWA members on one day a week. It gives a visual statement to management of the workers solidarity. The red shirt gives everyone a sense of unity and fellowship. The red shirt is also a visual reminder that checks and balances in the work place have to be maintained daily.
So next Thursday and every Thursday thereafter, if you are angered at the loss of jobs going off shore, WEAR RED.
Please contact everyone you know and ask them to WEAR RED. Talk to your friends, neighbors, colleagues, and members in your department. On Thursday, let's have a sea of RED in the work place. Just by wearing a RED shirt, or a RED dress, a RED hat, RED socks, a RED tie, or RED pants, you may be surprised with the results.
SO IF IT'S THURSDAY, WEAR RED!
_________________________________________________________________________________________
Stay Safe: Storm Recovery Guidance
As we work to restore service to customers in the aftermath of Hurricane Sandy, we must work effectively in emergency conditions – constantly focused on safe practices.


To maintain the priority on safety:

Supervisors must make sure that Personal Protective Equipment and safety equipment has been provided, operational and calibrated.

All employees must follow all applicable Verizon safety procedures. Here are some critical reminders:

Do not attempt to drive through water on a road. Turn around and go another way.

Do not work in areas until power has been restored and a representative of the power company has verified.

Conduct a pre-job survey to identify hazards and unsafe conditions.
Use your 188A/FVD or the voltage detector provided for your work on anything that may conduct electricity.

Treat all electrical equipment, wires and cable as if they are energized. Always test for electricity.

Do not replace or repair downed electrical wires, even if they appear to be de-energized.

Maintain the OSHA-mandated minimum approach distance to electrical hazards. (Distance is dependent on voltage. The greater the voltage, the greater the distance.)

Use insulating gloves and blankets according to approved work practice.

Use caution while working at residences, knowing that the homeowners may have generators powering their homes.

Be alert, and look to see if downed trees are in contact with power lines and our facilities.
Only certified employees are permitted to operate chain saws.

Always wear appropriate Personal Protective Equipment when operating chain saws.

Do not use a gas-powered chain saw aloft.

If you are in a bucket, you can use an electric chain saw. On a ladder or pole, you must use a hand saw.

Always start a chain saw on the ground, do not drop start.

Do not fell whole trees. Trim only to clear our cable.

Never fill a hot engine with gasoline.
Questions?
Call the Environmental, Health & Safety Hotline at 800-386-9639.
In Memory of Steve Buckman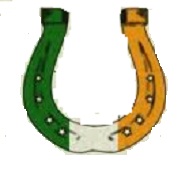 April 16, 2006
___________________________________________________________________________________
International Brotherhood of Electrical Workers
LOCAL 2325
367 Burncoat St.
Worcester, Ma. 01606
Telephone: 508-853-2325
Fax: 508-853-2306
Informational Tape: 508-853-2311
| | | |
| --- | --- | --- |
| Welcome | | You are not currently logged in. |
Organize Today!

Looking for more information on Organizing your workplace?
Click Here
| | | |
| --- | --- | --- |
| | Massachusetts AFL-CIO | |
| | Connection Failure: This usually happens when the news feed URL is entered incorrectly. | |
| | | |
| | | |
| --- | --- | --- |
| | Action Center | |
| | | |
| | | |