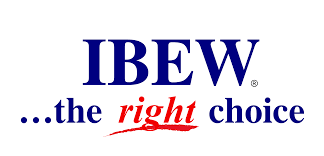 International Brotherhood of Electrical Workers
Do you want to improve conditions in your current job? Looking for fair pay, decent benefits, an opportunity to grow? On-the-job respect?
As a union of 750,000 members, the IBEW is the largest organization of electrical workers in North America. Our members work in nearly every part of the economy: construction, utilities, telecommunications, broadcasting, manufacturing, railroad and government.
We know that there's strength in numbers and have a proven path to help get results. By securing good wages, solid benefits and safer job sites, our union helps build a better road to the middle class for all working families.
The International Brotherhood of Electrical Workers (IBEW) has created UnifyComcast.com to communicate with Comcast employees, answer any questions you may have about unions and forming one in your workplace. Why was this website created? This website was created because the IBEW became aware that some employees wanted information about unions and how they could have one at Comcast Cable. It is purely for informational purposes so employees have a place to get the information they were seeking and make an informed decision about whether or not they'd like to join together with coworkers and bargain collectively with Comcast Cable for a written collective bargaining agreement.
Organize Today
Learn more about organizing your workplace!


Page Last Updated: Jun 05, 2023 (18:01:36)