Toys For Tots/Boys & Girls
Thank you to all the members who donated. This year IBEW Local 2325 was able to provide hundreds of toys to the Marine Toys for Tots program and the Boys and Girls club. Every year this membership comes through big for the holidays. It has been a tough 2020 and the children of Massachusetts need our help more than ever. Thank you so much for your generosity and allowing us to show the community that we are here to help. Happy Holidays and Merry Christmas.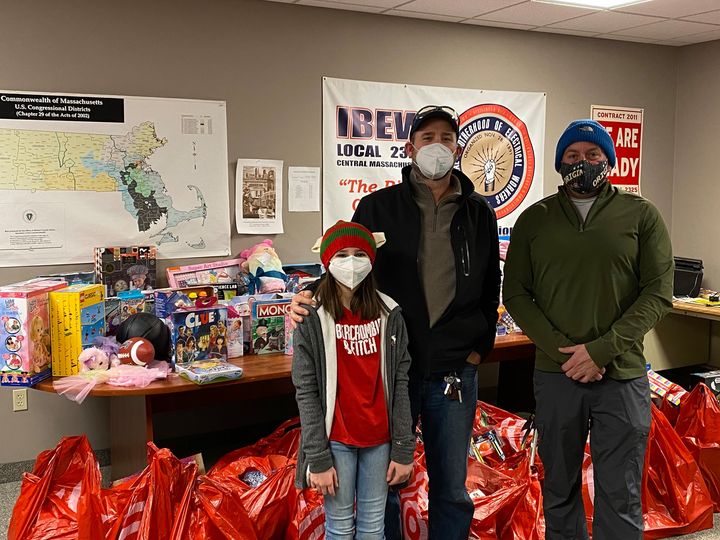 Assistant Business Manager Jaime Gniadek delivered more donated gift cards to the Boys and Girls Club. Thank you to all the members who donated this holiday season. We are always honored to give back to the communities that we live in. Happy Holidays from IBEW Local 2325.