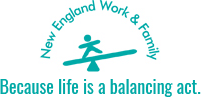 NEW ENGLAND WORK and FAMILY COMMITTEE
Verizon/IBEW Work and Family Staff
43 West St.
Gardner, MA. 01441
(978) 632-3275
WWW.NEWENGLANDWORKANDFAMILY.COM
Programs for 2021
After School Activities
Elder Care Services
Dependent Care Reimmbursement
Summer Camp Reimbursement
Pendant Program
Health and Wellness Programs
Click the link for information and applications for all programs
The New England Work and Family Committee is an excellent bargained for benefit that specializes in assisting in everyday life situations. We highly recommend that you follow the link below to the Work and Family website and take full advantage of everything the committee has to offer.